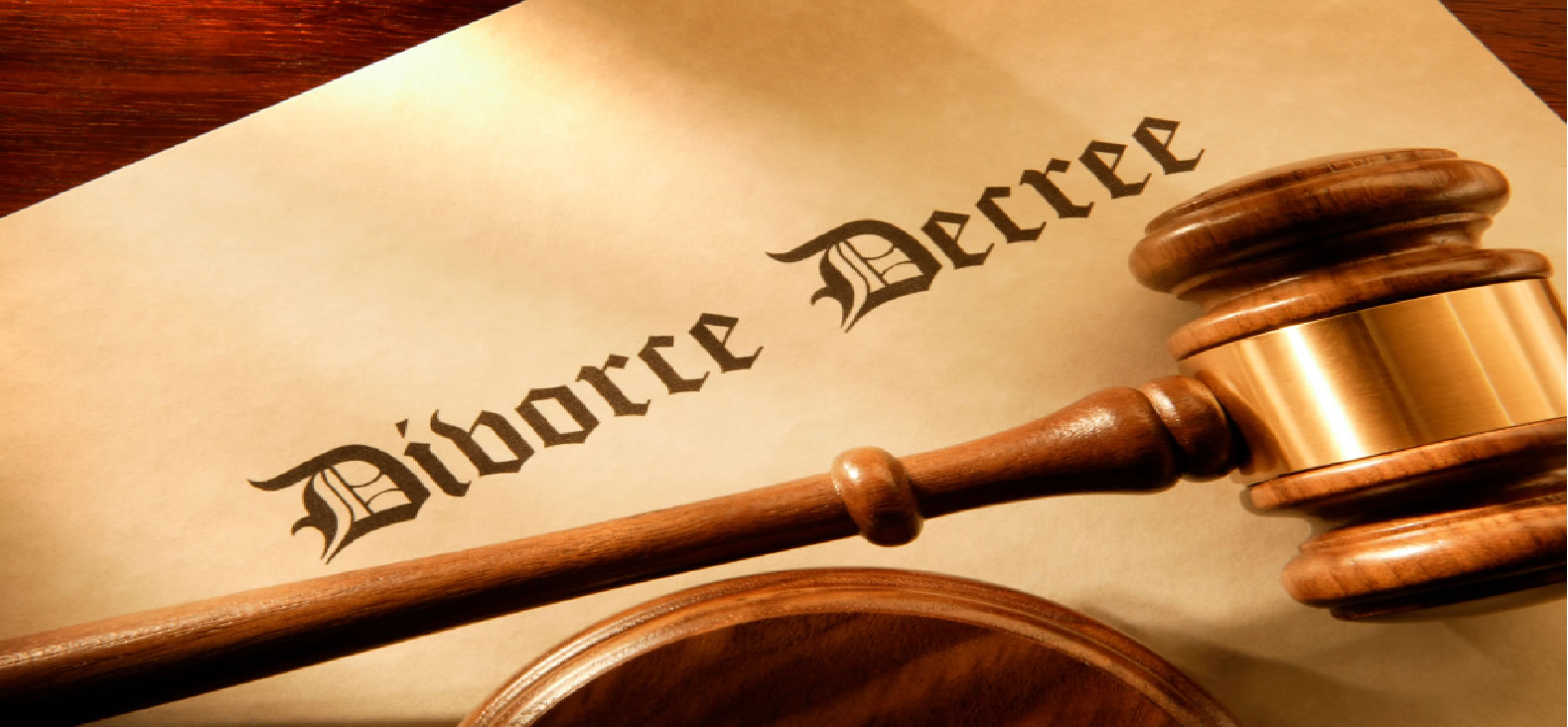 What does the Bible say about divorce? Is it ever a good thing? Before you say, "No," think about this: Does the idea of divorce apply to more than just marriage? In 2 Corinthians 6:14-18, the Bible warns, "Do not be unequally yoked together with unbelievers. For what fellowship has righteousness with lawlessness? And what communion has light with darkness? And what accord has Christ with Belial? Or what part has a believer with an unbeliever? And what agreement has the temple of God with idols? For you are the temple of the living God. As God has said: 'I will dwell in them And walk among them. I will be their God, and they shall be My people.' Therefore, 'Come out from among them and be separate,' says the Lord. 'Do not touch what is unclean, and I will receive you. I will be a Father to you, and you shall be My sons and daughters,' says the LORD Almighty." Did you get that part in verse 17? "Therefore, 'Come out from among them and be separate,' says the Lord. 'Do not touch what is unclean, and I will receive you.'"

What exactly was the Apostle Paul trying to tell us in this passage? During the time of the Protestant Reformation in the 16th century, many sermons were preached and books written about this passage. The Reformers believed the Church in Rome was leading people astray and not teaching the way of salvation. They saw this passage as a call to come out from an unbelieving church full of mysticism and superstition. However, that was not the intent of the Apostle Paul, when he wrote those words. Paul was talking about coming out from the world and all that it represents.
The idea of separation is a vital part of our Christian faith. Failure to come out from the world often leads to compromise and a half-hearted devotion to God. Yet, this passage is seldom preached in the Church. It's a fact that we are living in times of great confusion, leading to a great delusion. Many are being drawn down the path of a lukewarm, incomplete gospel without even knowing it. And much of it stems from this call for a divorce from the world.
The early church lived a separated life. When Jews received Jesus, they were immediately cut off from the life of Judaism. They were ostracized by their family, friends, and relatives. Many lost their homes, their livelihood, their place in society, and their status within the greater community. The idea of being separated from their former way of life was not a question; it was a given. When Jews received Jesus, they were forced to embrace a new way of life. In many cultures that is still true today. In countries where Christianity is forbidden, separation from the cultural way of life is part of choosing to follow Jesus Christ. In the American culture, however, that is not the case.
Today, many Americans profess to be Christians, and yet, live just like the world. They hold to the same values, principles, and lifestyles of the unbelievers – regardless of what God's Word teaches. About a year ago, Christian Mingle, an online Christian dating service, asked their members to participate in a survey. One of the questions had to do with abstaining from sex outside of marriage. Sixty-seven percent (67%) said that sex outside of marriage was acceptable. People who claim to be Christians said it was okay to sleep together before marriage. That is certainly not what the Bible teaches. Homosexuality has now become an accepted norm – not just in the American culture, but in parts of the Church, as well. Sadly, many denominations have embraced what Scripture forbids. It's amazing how far we have fallen from the truth of God's Word.
A recent survey by the Barna Group stated that seventy-six percent (76%) of American Christians believe the Bible is irrelevant. Think about that… Three out of four "Christians," those who claim to be followers of Christ, believe the Bible is irrelevant, not important today. If the Bible is not important, than what is the standard by which we are to live? Is personal happiness the correct standard to guide us in life?
Today, many who claim Christ will tell you that their faith is a private thing. Is Christianity a private thing? Can a person be a Christian and not live accord to the teachings of the Bible? Can you be a true follower of Jesus Christ, without anyone knowing it? Can we practice our faith for an hour on Sunday morning and live like the world the rest of the week? In Matthew 10:33, Jesus makes it plain: "But whoever denies Me before men, him I will also deny before My Father who is in heaven."
The question we must ask is this? Can a person be a follower of Jesus Christ and still live like the world? Can we continue to live in sin and be right with God? I'm afraid we have created a gospel that says, "God loves me no matter what I do, because He a God of love." He is definitely a God of love – but He is also a God of truth, righteousness, holiness and justice, and He calls us to live that way. Consider the words of the Apostle Peter: "Therefore gird up the loins of your mind, be sober, and rest your hope fully upon the grace that is to be brought to you at the revelation of Jesus Christ; as obedient children, not conforming yourselves to the former lusts, as in your ignorance; but as He who called you is holy, you also be holy in all your conduct, because it is written, 'Be holy, for I am holy.'" (I Peter 1:13-16)
Many today claim to be Christians, and yet, condone and/or even advocate the LGBT lifestyle. They claim God made them that way – and that He loves them just the way they are. Saints, God loves each of us, but He did not make anyone that way: sin did. Look at what Paul wrote in I Corinthians 6:9-11. "Do you not know that the unrighteous will not inherit the kingdom of God? Do not be deceived. Neither fornicators, nor idolaters, nor adulterers, nor homosexuals, nor sodomites, nor thieves, nor covetous, nor drunkards, nor revilers, nor extortioners will inherit the kingdom of God. And such were some of you. But you were washed, but you were sanctified, but you were justified in the name of the Lord Jesus and by the Spirit of our God."
 So the Biblical conclusion is this: Don't live the way you once lived; God's plan for you is much bigger! Don't allow sin to reign in your mortal bodies; live a life set apart unto God. We must come out from the world and be separate – or we will struggle with living out our faith.
Unfortunately, people have been led to believe that once you punch your ticket to heaven, you are good to go! Just say the prayer, and you're in. They seem to believe that the road to heaven is wide and many will enter therein, but the road to hell is narrow and few will find the way. While no Bible-believing pastor would ever say that's the intent, it seems to be their message. Whenever we water down the gospel or preach a one-sided one, we are not telling people the truth. Jesus said the road to heaven is narrow and few will find the way – and that is still true today. (Matthew 7:13-14)
Folks, here is a fundamental truth of Scripture: If we give our life to Jesus, our life is not our own. We have been bought with a price, the precious blood of Jesus. (1 Corinthians 6:19-20) The day you and I came to Christ, we died to our old way of life…or we should have. As Christians, we are part of "The Great Exchange." We give up our old wretched, miserable life in exchange for a brand new one, the life of Christ. The day we were born again, we became new creatures in Christ Jesus and slaves of righteousness. Listen to what the Bible says in Romans 6:4-7… "Therefore we were buried with Him through baptism into death, that just as Christ was raised from the dead by the glory of the Father, even so we also should walk in newness of life. For if we have been united together in the likeness of His death, certainly we also shall be in the likeness of His resurrection, knowing this, that our old man was crucified with Him, that the body of sin might be done away with, that we should no longer be slaves of sin. For he who has died has been freed from sin." I love that last part, "he who has died has been freed from sin!"
On March 15, 1971, the old Paul Moore died. I surrendered my life to Jesus Christ and became a Christian. The Spirit of God came into my life that day, and I've never been the same. At the time, I didn't understand this idea of separation, or that my life was no longer my own. It took a while for me to learn and understand God's Word and His will for my life. I'll never forget the first time I read I Corinthians 6:19, where it says our body is the temple of the Holy Spirit. I suddenly realized I was polluting that temple with cigarette smoke. So I ask the Lord to free me from the addiction of nicotine – and He did!
Over time I realized that separation was much bigger than that. It meant that I really WAS separated from the world! When I gave my life to Jesus, I died. I was born again on March 15, 1971 – and that is also the day I died. I turned my life over to Jesus. So, I no longer have the right to tell God how I will live, what I will do, and where I will go. Colossians 3:3 speaks to those who follow Christ and says, "[We] died, and [our] life is hidden with Christ in God." Saints, according to the Bible, we died the day we became a Christian. Have you ever heard a preacher give that message at an altar call? "Come to Christ this morning and die!" No, I'm afraid we never say that. We usually tell people that Jesus will just make their life better – and He will, once they die to being their own boss!
Dietrich Bonhoeffer, a German pastor who was imprisoned and put to death in a Nazi concentration camp said these words, "When Christ calls a man, He bids him to come and die." A costless Christianity produces a weak and feeble Church. If we fail to accept the call to come out from among them and be separate, we will always live a life of compromise.
Can you be a Christian and not live a separate life? Maybe, but one thing I know for sure, you will never fully experience the blessing of God. Obedience brings blessing, and disobedience brings sorrow and pain. The love of many is growing cold today – in part, because they live in ignorance of the Word of God.
Let me close with a passage from the book of Psalms, chapter 19:7-9.  "The revelation of GOD is whole and pulls our lives together. The signposts of GOD are clear and point out the right road. The life-maps of GOD are right, showing the way to joy. The directions of GOD are plain and easy on the eyes. GOD 's reputation is twenty-four carat gold, with a lifetime guarantee. The decisions of GOD are accurate down to the nth degree." MSG
Please don't be confused by the American Christian standard of today, where it is not Biblical. A person cannot live like hell and expect to inherit heaven. The call to come out from the world and all that it represents is still true today. Following Jesus requires a covenant of marriage with Him – and a certificate of divorce from the world.
Please follow and like us: